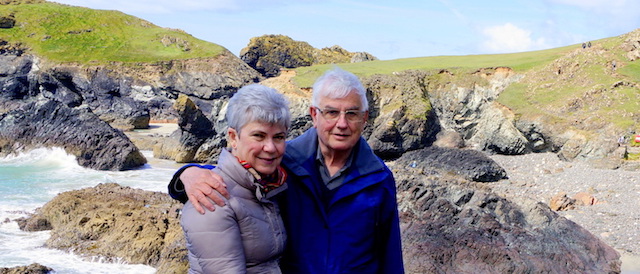 This website serves a number of purposes. Most immediately, it will record our time in Ireland, starting in April 2014 – see the BlogIreland menu above for more-or-less regular updates on living in and travelling through Ireland and other parts of Europe. Secondly, there is Pip's page which was originally used as part of her consultancy work. It is now mostly concerned with recording her publications and presentations. Note that with her role at Dublin City University being full time, Pip will not be continuing with any consultancy work in the meantime. Thirdly there is a page of notes about our time away, items that we want to remember without them necessarily being blog material. These are recorded under Other and although they are available to any viewer, they are mostly just personal jottings unlikely to be of interest to anyone other than family. Fourthly there is a page with a few archive photos from our European trip of 2011.
The banner photo above was taken on 4 December 2015. 
The photo of Pip and Bruce was taken in Cornwall in April 2015.